http://sc.uvnc.com/scIII/
SC <-(proxy)-->uvnc.com(repeater)<--(proxy)-->viewer
SC (ask for the ID code)
Just the number
(12345)
NOT
(ID:12345)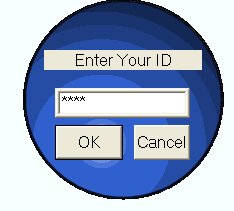 Viewer
vncserver field: ID:12345
Proxy/Repeater (X) uvnc.com:443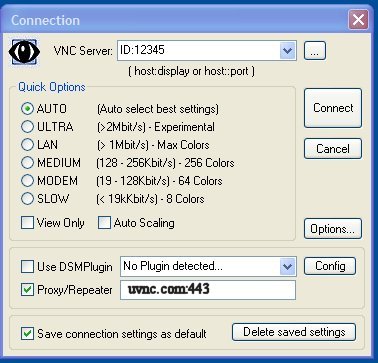 DON'T USE 12345 but some random numbers.
like 58975 12497 8746158 (max 9)
Both server and viewer stream are SSL encrypted.
If you have defined a proxyser in the internet options, the SC and viewer try to use this proxy.
I need to test the repeater.
-Multiple users connected.
-Bandwidth
-speed
-stablity
-CPU (SSL double encryption)
An updated repeater(SSL) will follow after this test.
Outgoing ports SC and viewer 443
internal ports server 59000 99911 (loopback)
internal ports viewer 59001 99912 (loopback)