Changes:
added prevent server screensaver while connected.
The first idee was to simulate mouse moves on the viewer site, but if server send mouse updates as bitmaps the viewer can't detect it.
Add as server option ( we actual tell the OS the vnc is a mediaplayer that require the screen)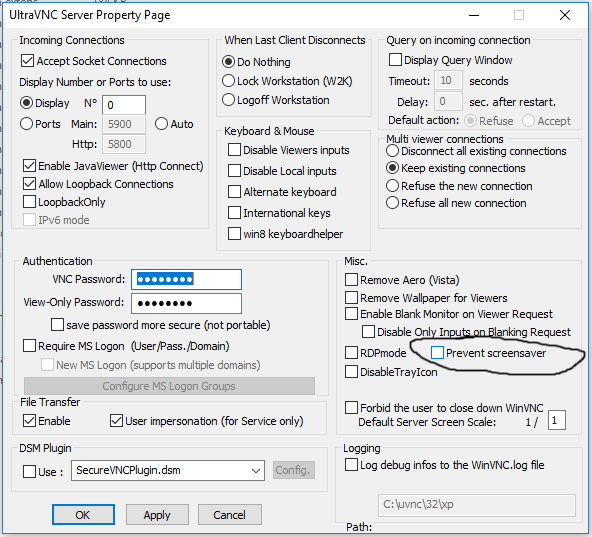 viewer: moved to tabbed options
mru behave different.
You need to add/del the servers yourself.
The servers now also save all settings with his name.
Downloads
SETUP
https://www.uvnc.eu/download/1230/Ultra ... _Setup.exe
https://www.uvnc.eu/download/1230/Ultra ... _Setup.exe
BINZIP
https://www.uvnc.eu/download/1230/UltraVNC_1_2_30.zip
IPV6
https://www.uvnc.eu/download/1230/Ultra ... 0_IPv6.zip